In 2016, the LaSalle Reserve on Maury Island contracted Seattle Art & Industrial to design a trellis with architectural columns for one of its gardens.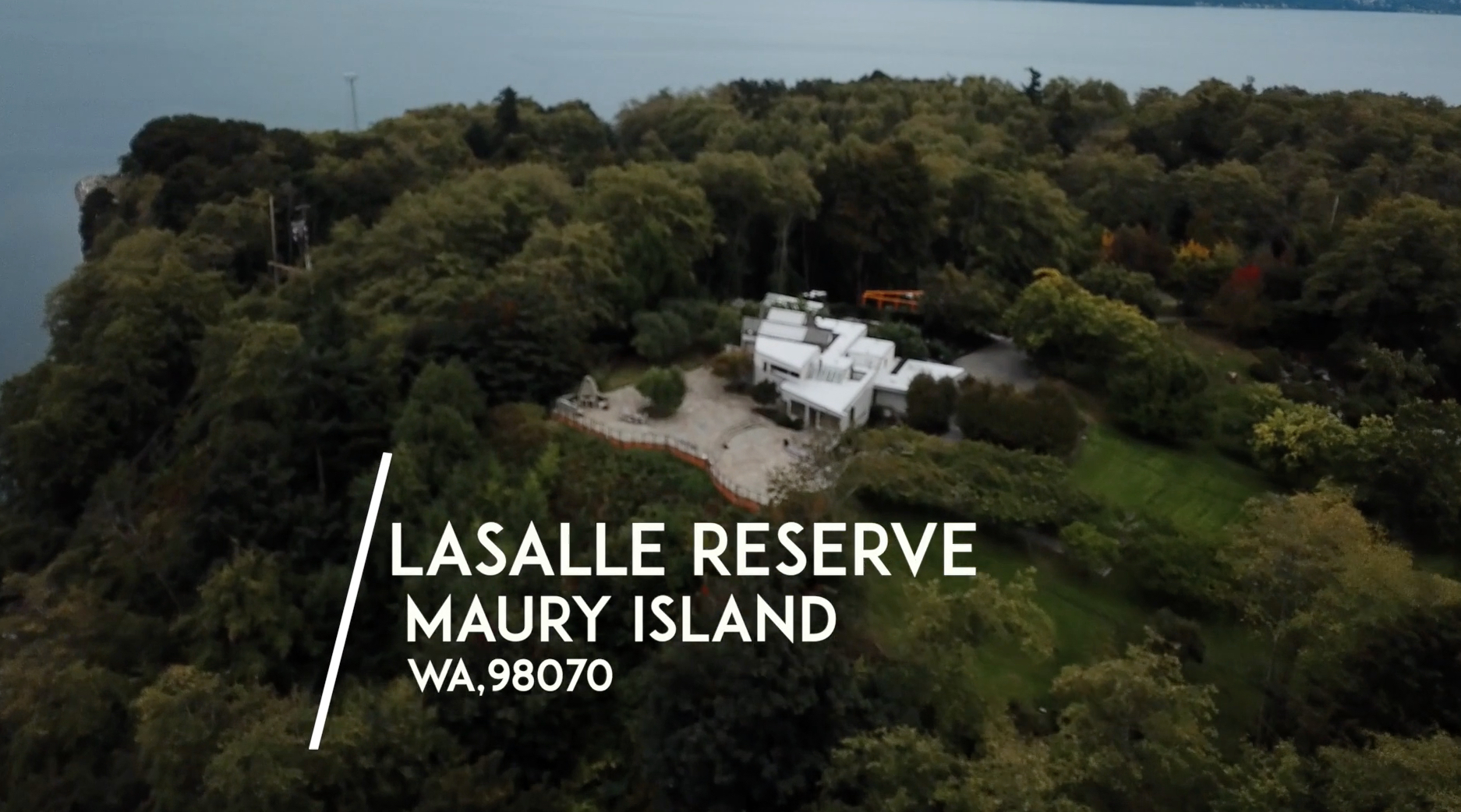 Ion Onutan, SA & I's founder and president and Gar LaSalle began working with resident sculptor Grigoriy Reva on a series of architectural concepts and column sculptures that would meet the client's needs.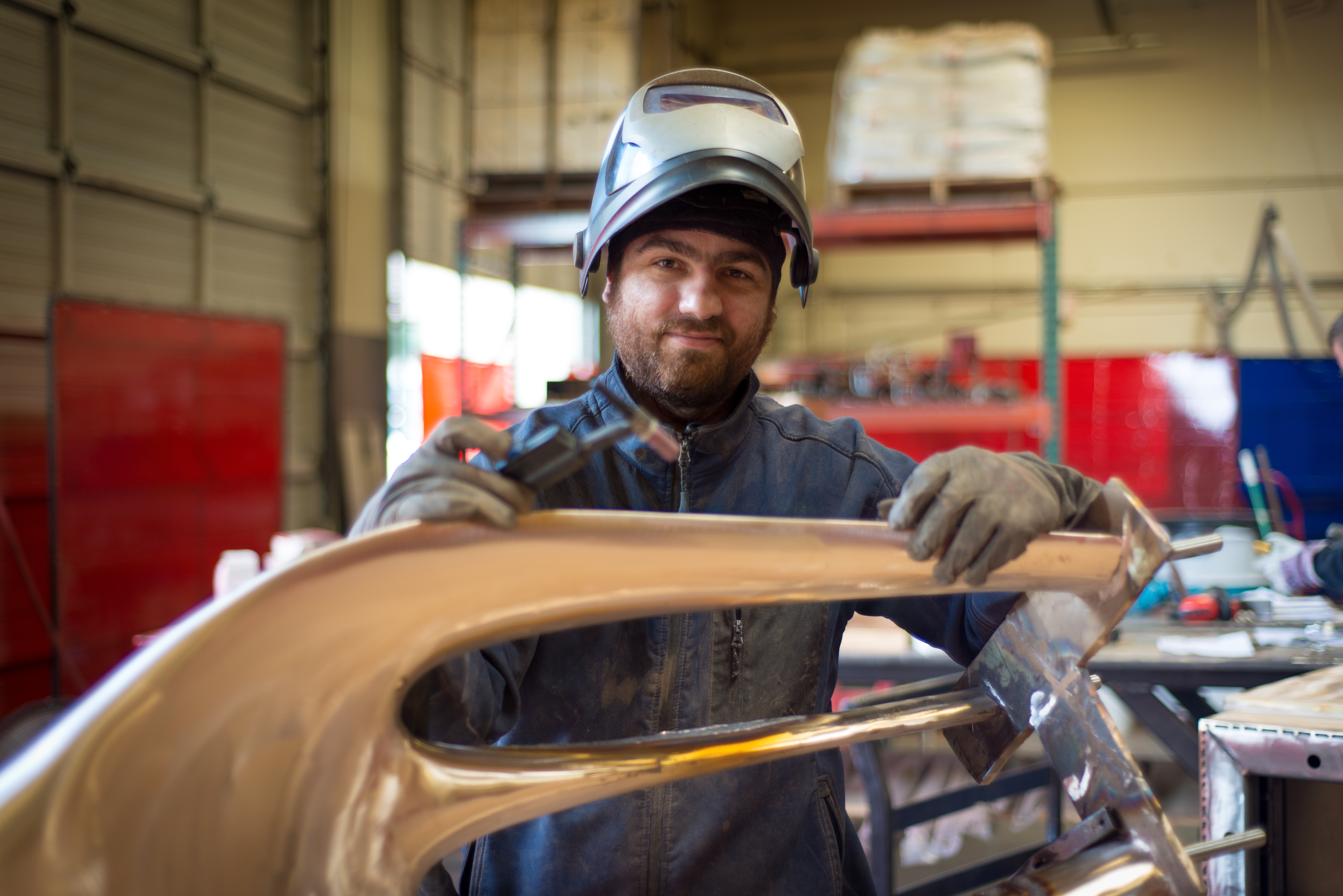 Ion Onutan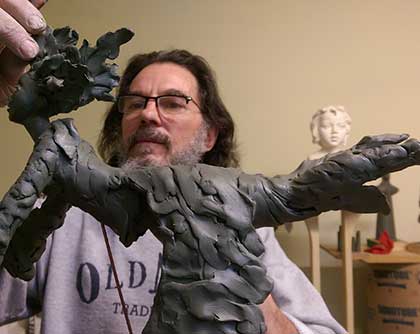 Grigoriy Reva
Specifically, the design had to complement the other sculptures on the property: the rolling, Italianate landscape, designed by internationally famous Richard Haag (Bloedel Reserve, Gas Works Park) and the curved features of the LaSalle Reserve's main house, designed by PNW architect Wendell Lovett.   In addition, the final structural elements needed to be clearly Pacific Northwest in its feel.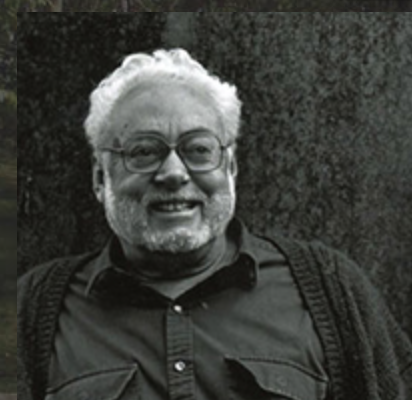 Richard Haag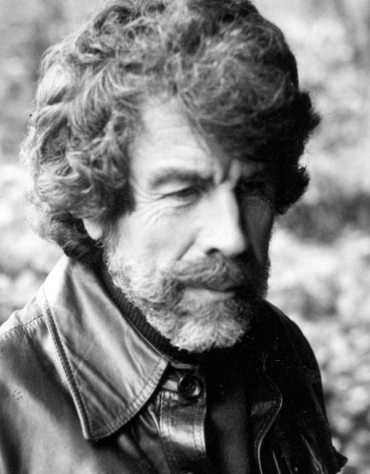 Wendell Lovett
Grigoriy Reva created a series of drawings and 1:10 scale maquettes.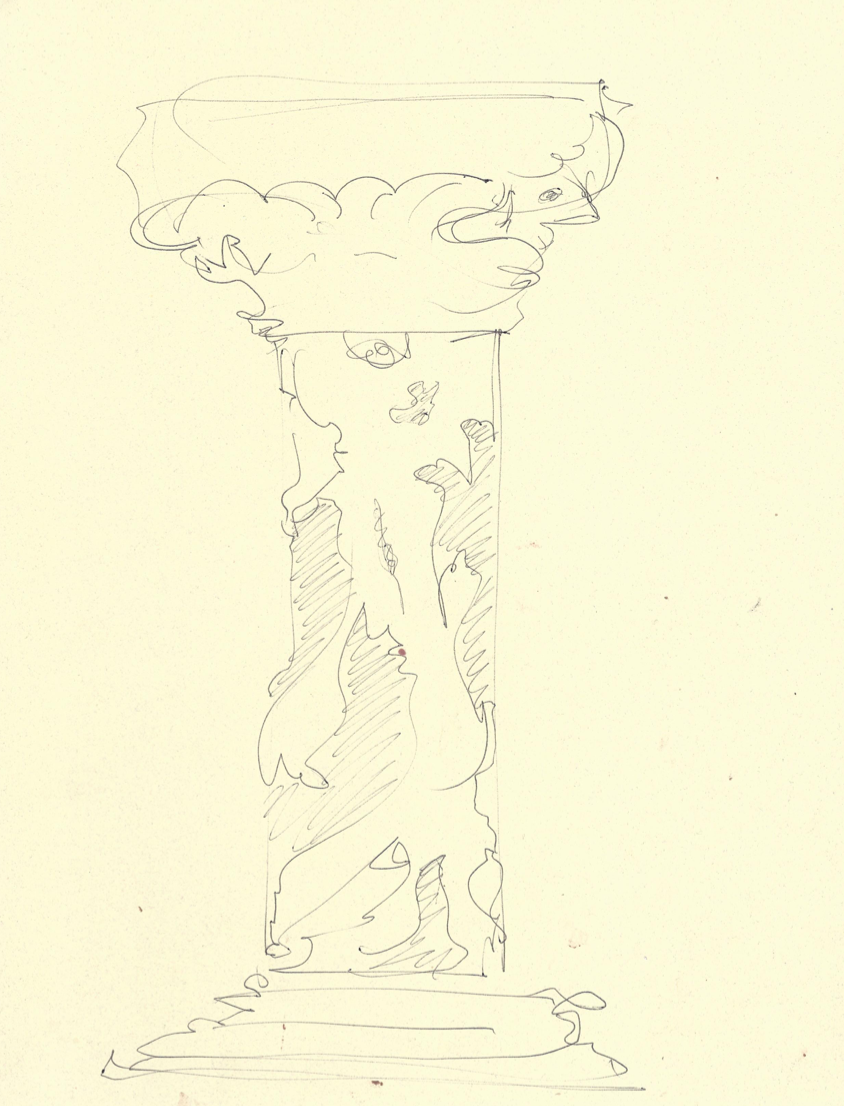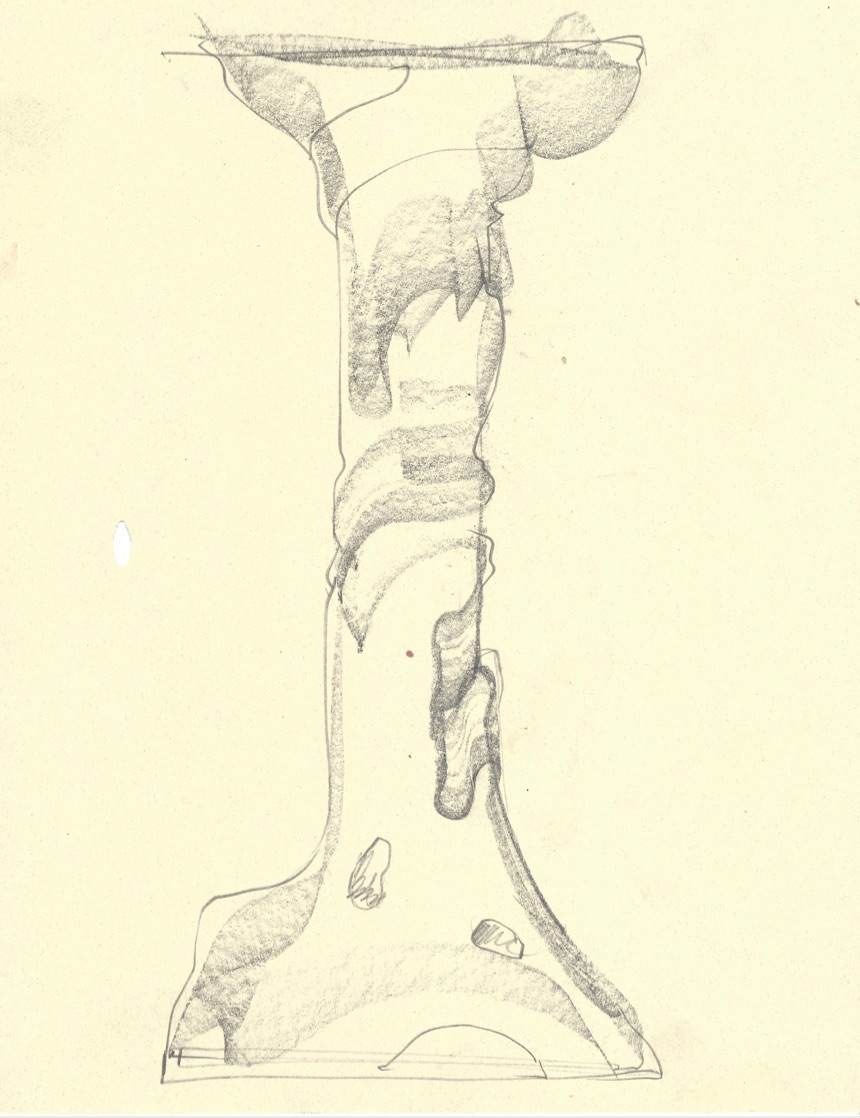 Ion Onutan scanned the maquette models into CAD files, and then began the architectural and engineering analysis to insure appropriate structural support for the heavy trellis.  Seattle Art & Industrial built a 1:10 scale model of the trellis to demonstrate what the construction would look like.

Scale model of trellis
The structural support for each of the 19 columns required pouring 4'x8′ reinforced concrete bases.  Each column would be constructed by laminating Teak and Mahogany hardwood "tubes" around a steel core that would slip over  20′ steel pipes embedded in the concrete bases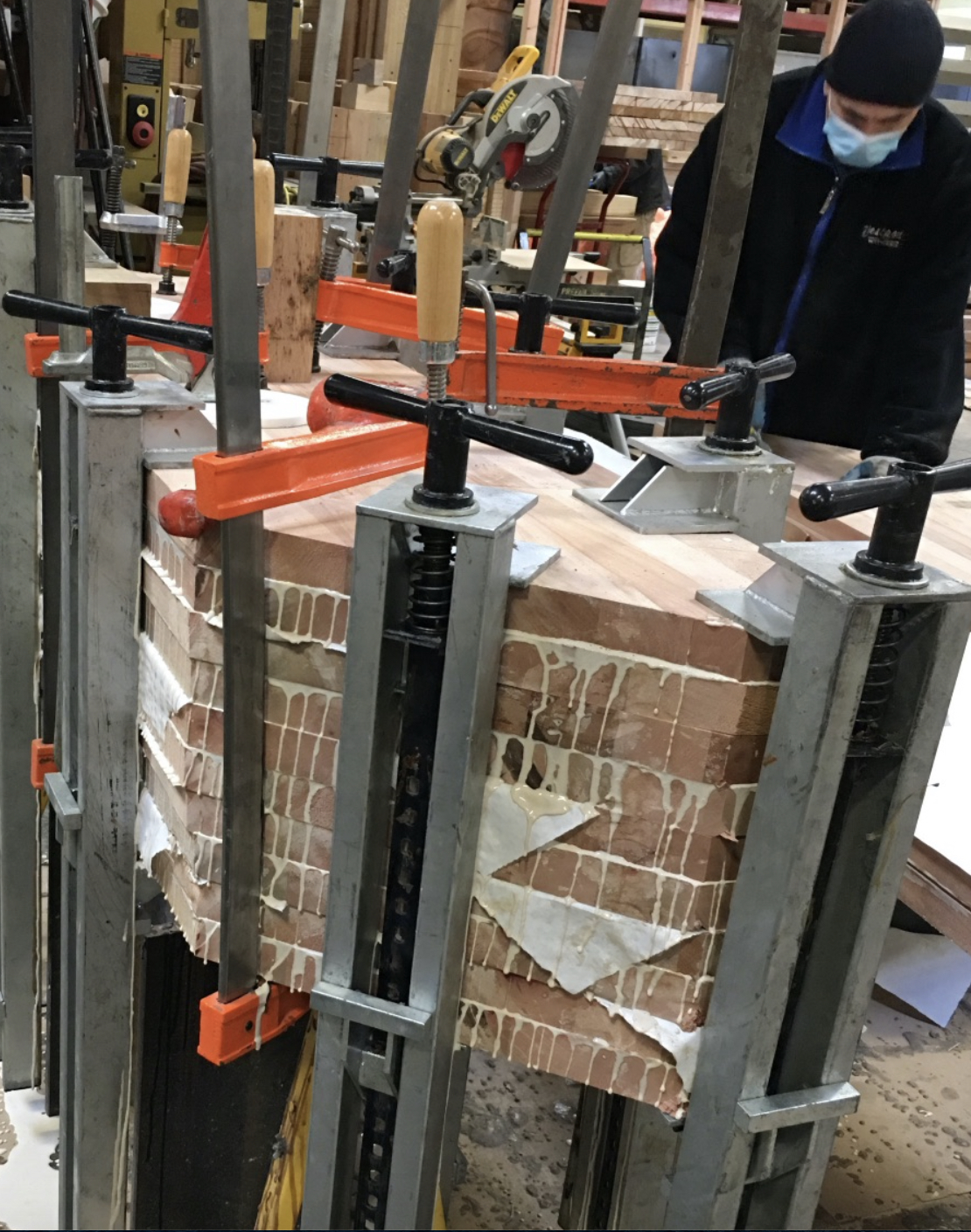 Laminating Teak and Mahogany
Once the hardwood tubes were complete, SA & I  cut the columns, railings and crossbeams on its massive CAD-driven CNC router.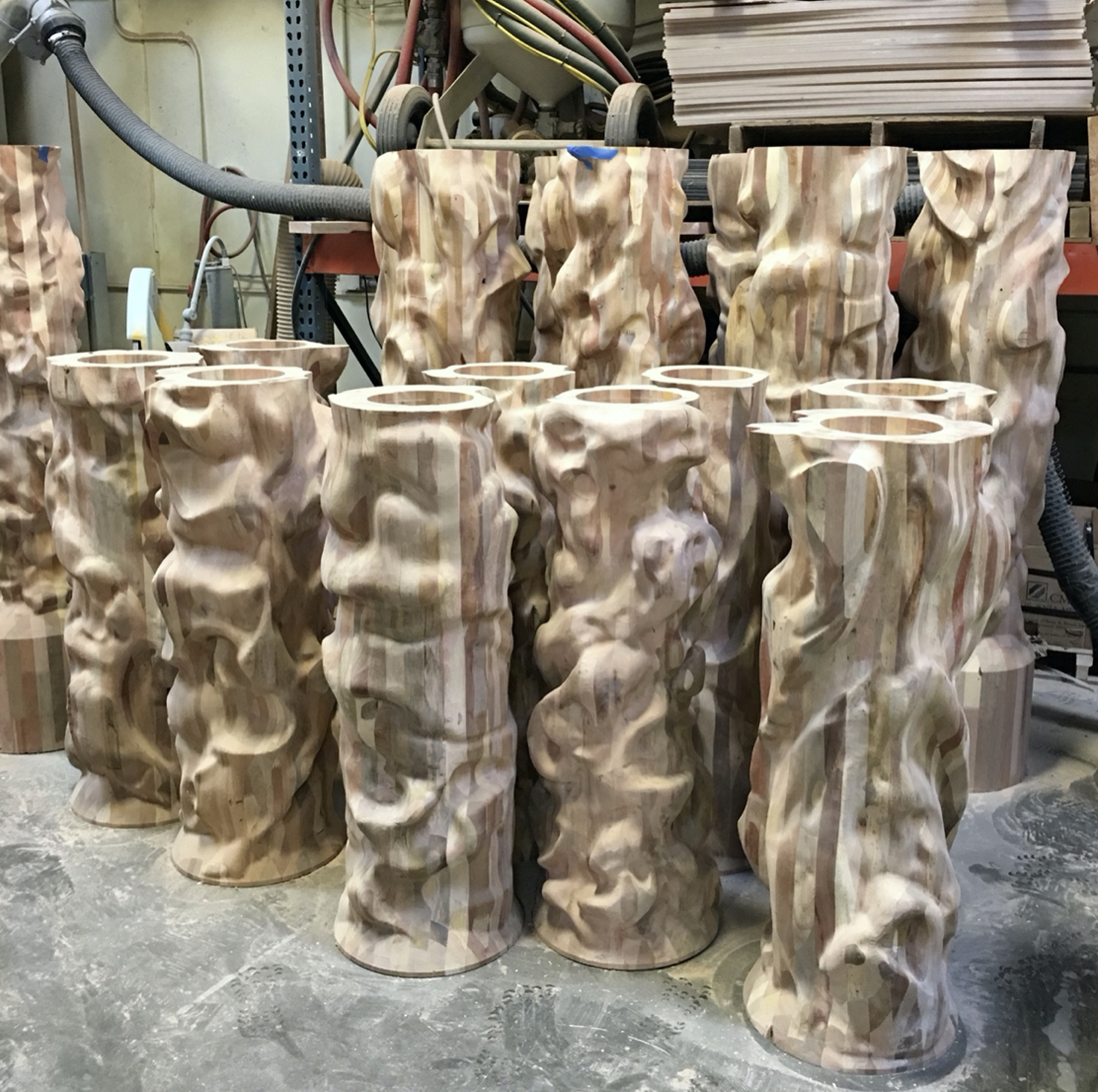 SA&I's team coated each column with multiple layers of marine varnish and then started the installation of the trellis.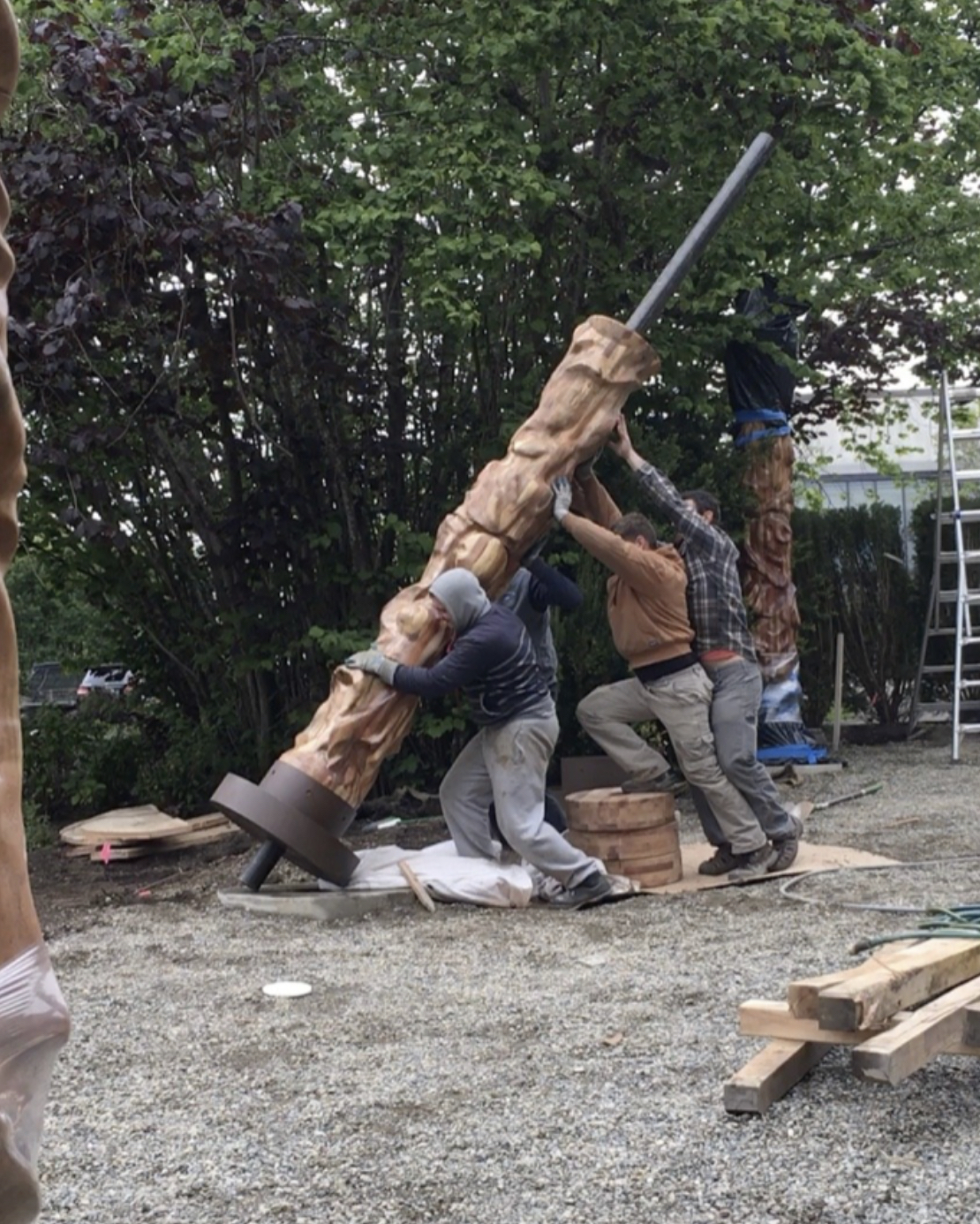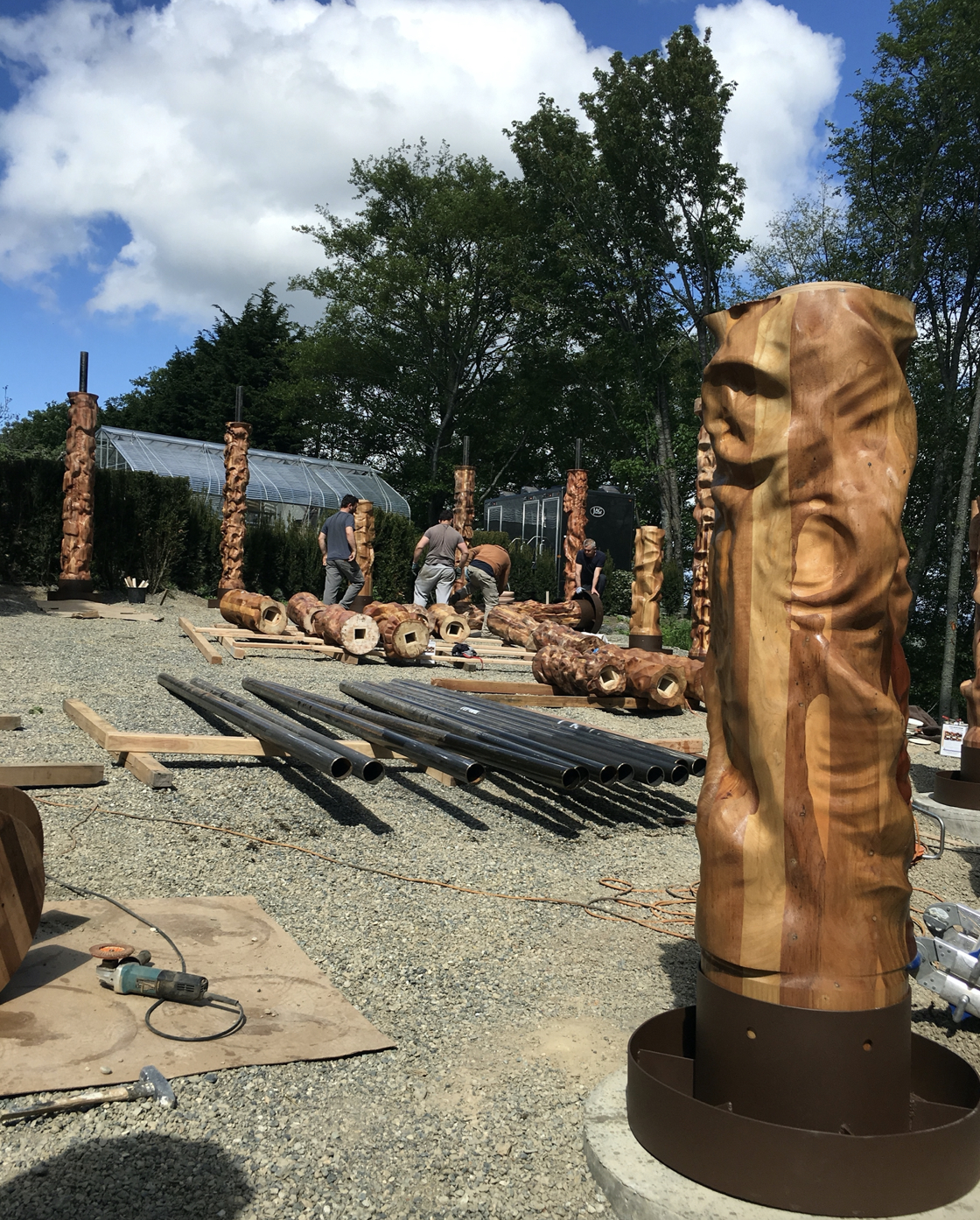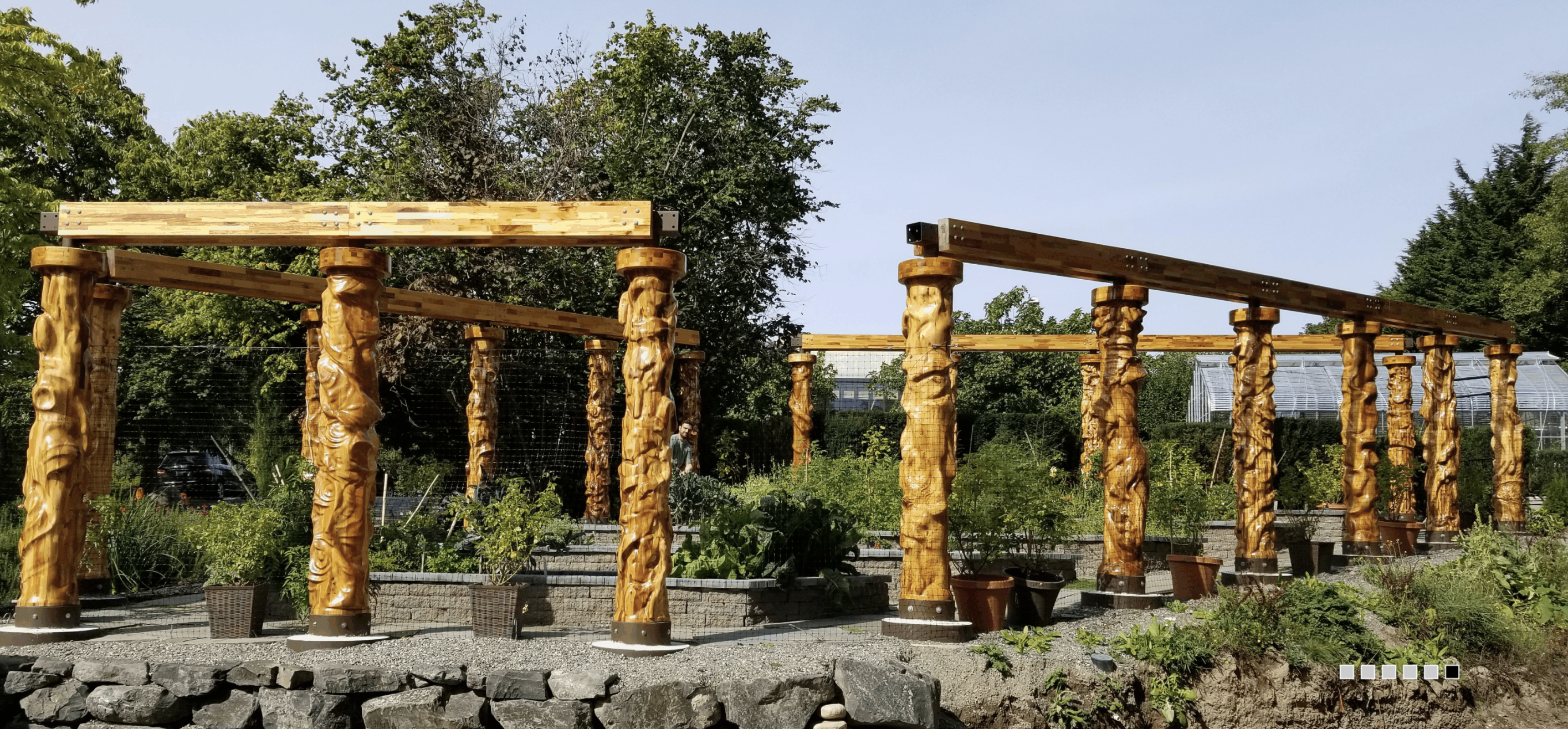 The Columns before the curved railing or crossbeam installation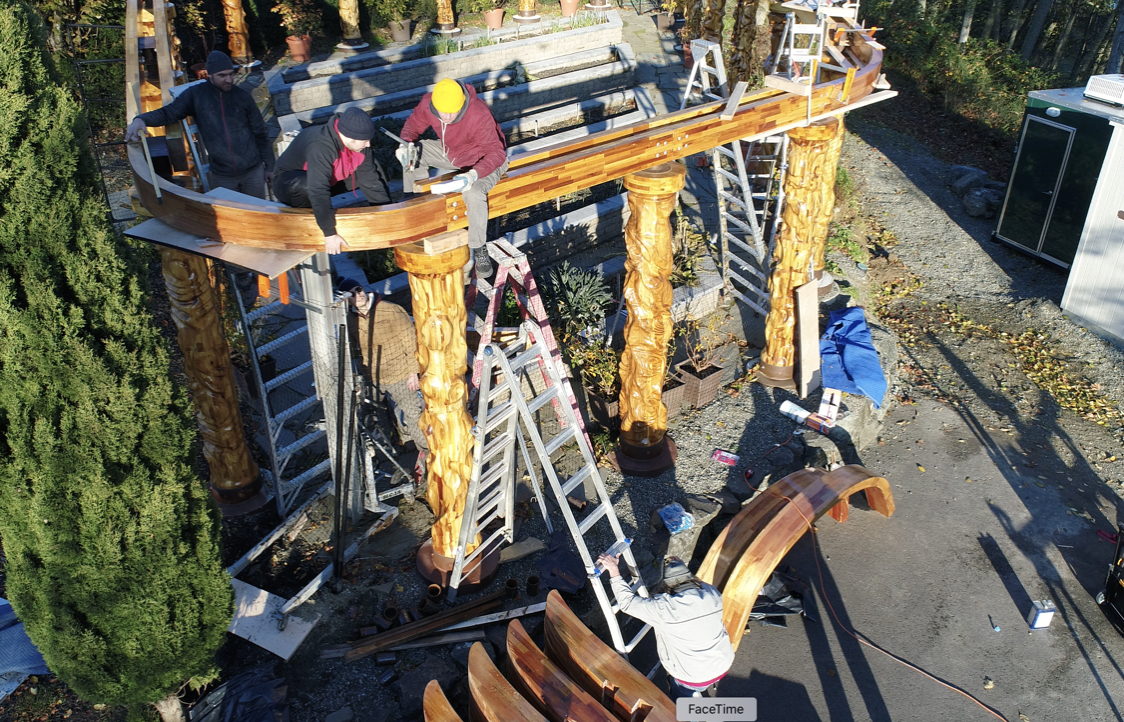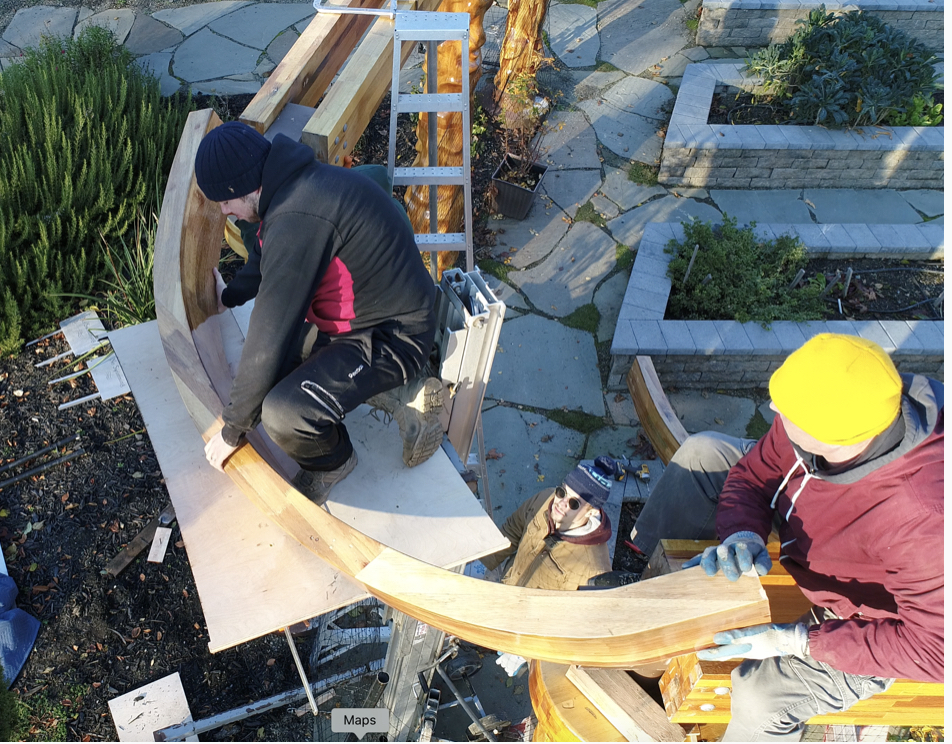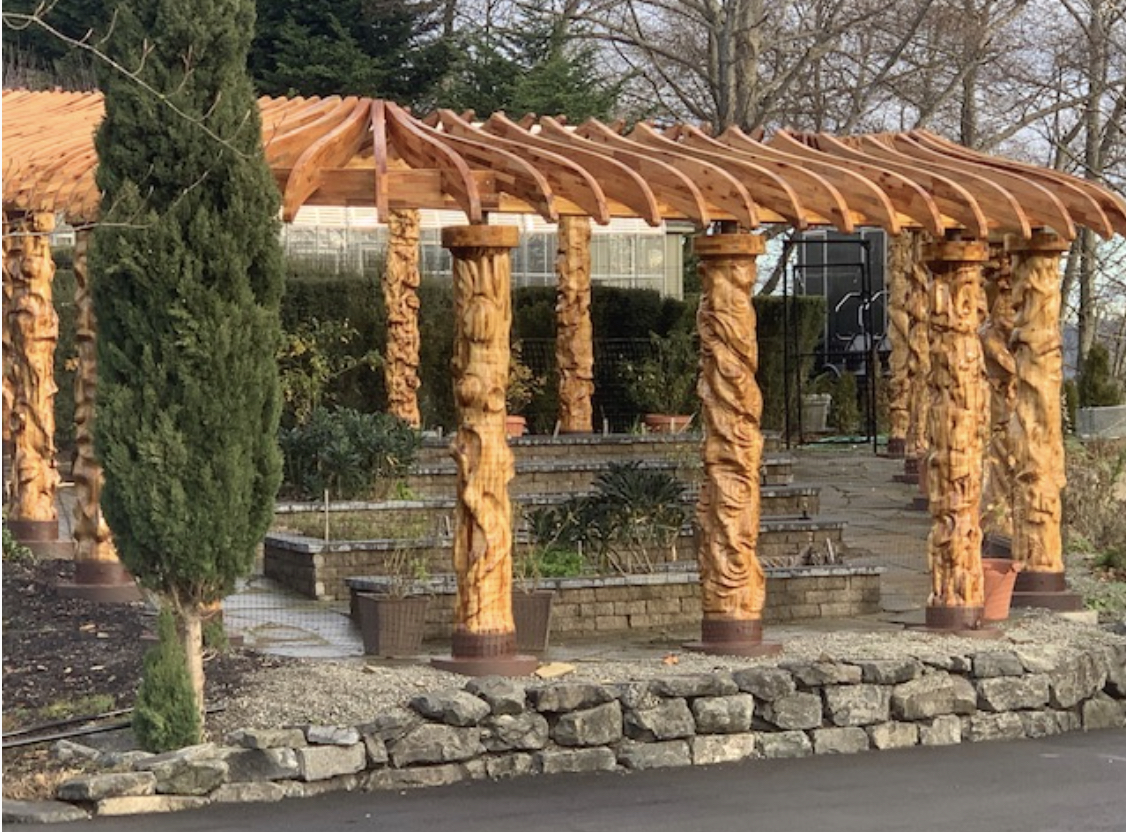 We believe Ion and Grigoriy's  gorgeous Trellis Sculpture is unique and fits perfectly in the landscaping of the estate.   If you have occasion to travel to Maury Island, we invite you to visit LaSalle Reserve, and view the completed garden trellis, as well as the venues many other sculptures.
To see the wonder works where it all was designed and fabricated, meet Ion Onutan and the other sculptors,  visit us at Seattle Art & Industrial .